Religion in Today's Society and Culture
I strongly believe a woman has the right to choose. In some religions the right to choose is a sin and not even an option. In this day and age there are ways to sneak around that without informing your parents. I come from one of those religions. I am a Muslim American and having premarital sex is a sin, and needless to say, having an abortion is as well. There are many other religions that also...
Dripping in Awesome
I sit down to write this blog and I can't find the words. It's not that I can't find them due to writer's block, I can't find them because I am left speechless. The heart, determination, success and failures, especially the failures of my athletes have left me speechless. Words can't even begin to describe how proud I am of each and every single person who...
Crossfit Games Open
This one is for all the awesome people I have had great opportunity to coach this year. It's that time of year to register for the Open and it sparks fear in people. I start hearing "but I cant do snatches" and  "I don't have pull ups" etc. I know there are things you can't do but what about all the things you can? Here's what I tell people: You will...
Is Anything Really Impossible?
In the present moment an idea could be planted in your head and the first thought that pops into your head is "That will never happen." Time passes and before you know it, whatever you thought was never going to happen is happening. You are doing what you once thought was impossible. Is anything really impossible? Next time you find yourself saying something is impossible, ask yourself...
Because I'm crazy enough to think I can →
The power of belief is an amazing thing. If you think you can't do something then more than likely you can't. If you think you can, it triggers something in your brain to make it happen. Make the impossible possible. The point of this post is this: Can't is a big part of people's vocabulary. People say to remove can't from your vocabulary. I just choose to use...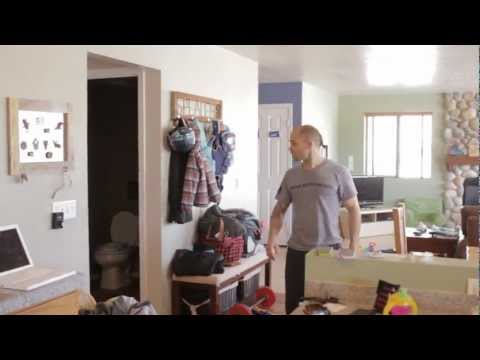 3 tags
ARD
With all the new beasts who have joined our box most recently I figured now would be a good time to post about active rest days (ARD's) Most drink the crossfit kool-aid, they love it so much they come in everyday. I think that's awesome, I did it myself when I first started almost 3 years ago now. Here's the thing, REST DAYS ARE JUST AS IMPORTANT AS WORKING OUT! You need to rest,...
A Good Coach
A good coach doesn't need to brag about the things they do for their clients. Good coaching shines through when the client moves well. Good coaching shows when the client brags about their PR's or their increased comfort with a movement. Trust me, when you coach someone to be better they're going to acknowledge it. If they don't it's not a big deal because at the end...
World of Technology
I'm sure it isn't news to anyone that we live in a world of technology. It's all about the constant text messages, e-mails, and phone calls coming in, updating your facebook status while sitting in the good company of others and then stopping to check your facebook every five minutes after because of all the notifications you are now getting. Let's not forget all the games...
Family, they're supposed to love you no matter what, support you even if you are making a mistake. Isn't that how we all learn and grow anyway? As much as I love my family I don't exactly feel like I get just that. I try really hard to communicate with them and it always turns into an argument. I try to be honest with them about who I am and it was as if they didn't have an...
http://saintclairstudio.smugmug.com/Crossfit/Events... →
A picture of me doing kettlebell swings at the fundraiser for the shooting in Newton, Ct.
Fear
Fear, its that bastard of an emotion that we let hold us back. It's what we use to justify why we can't or won't do something. Frankly, I think its just an excuse. There's no better time than in the moment to kick fear in the balls and say "I'm going to do this today, or I'll at least go down trying." 
Sometimes you have to go workout with strangers for a good cause. And sometimes you have to workout with 800 strangers for a good cause. My CrossFit family, let me correct myself, my family and I were at CrossFit Redzone in Connecticut today to WOD in the name of all those people who died in the school shooting a few short weeks ago. There was so many people there and it was such an honor to...
Nasty WODs
Do you ever get to the box early and watch a WOD go down and think to yourself "Why the hell did I just do that to myself?" You're suddenly so aware of how disgusting the WOD is going to be. Even though its been posted on the blackboard all week you don't quite realize it until A. You're watching it or B. You're doing it.  Today I decided I was going to workout...
Learn to Love the Bar
Have you ever had such a steamy passionate love that all you want to do is keep it close? Well, it's time to have that same steamy passionate love with your barbell. What exactly does that mean you ask? Keep your barbell close. Learn to love your barbell.  The closer you learn to keep that barbell the heavier you will be able to lift. You need to learn to trust yourself, if you don't...
My box, my inspiration: A few words to my team
I want to start by saying how proud I am of everyone who competed, volunteered and helped make the first event of the Nasty Northeast Throwdown what it is. It was a great day and it wouldn't be so without everyone involved. Know that I am constantly inspired and its because of my Crossfit ACT family.  Big, big shout out to the five teams that stuck it out and had bucket yokes for breakfast...
Big Week Ahead
It's been one amazing summer, lots of traveling, lots of firsts, lots of growing, and best of all lots of fun! Summer fun is coming to an end and I'm back to school this week. I'm looking forward to it, one semester closer to my degree. This week I also start my first official week coaching with my own classes. Business class here I come! I'm looking forward to coaching and...
15# Snatch Balance PR despite my head wanting to...
Crossfit and the possibility of injury
People are soooooo concerned with getting hurt doing crossfit, getting pushed too much and getting hurt. Listen up because I'm going to say this once, OF COURSE THERE IS A POSSIBILITY OF GETTING HURT. There is a possibility of getting hurt in every sport and pretty much anything you do in life. Let's face it, I hurt myself two years ago getting out of bed, yes simply by getting out of...
So I've been feeling pretty crappy and I decided that wodding and sweating it out might be a good idea. It wasn't. I was more than capable of finishing last night's wod but I was seriously getting my ass handed to me. As soon as I started wodding I felt the weakness take over.  For time: 50-35-20 Wallballs Pull ups Double unders When the time was up all I had left was the...
Life is short
Last night I found myself listening to a young woman speak. She is only 24 years old and a mother of five. She is getting ready to bury her husband and the father of her five children. He was 25 years young. Another motorcycle accident. Two months ago I went to the wake of a friend who died from a motorcycle accident. (I can't believe its been two months already) She's numb,...
Love that it's been over 2 years of me crossfitting and I still get that nervous feeling come over me just before going into a wod, like it's my first one all over again :)
Always show up
Always show up even when everything is telling you to run the other way show up anyway. You never know who is relying on your presence. You never know who is hoping to catch a glimpse of your smile. And you most certainly don't know who's life is "incomplete" because your presence has been missing. The most important thing, you'd be surprised how much you grow because...
Failure doesn't define you, the way you accept failure does
The mind can be a dangerous thing
You fail once, try again. You fail a second time, try again. You fail a third time, what do you think you should do? TRY AGAIN. It's very easy to listen to the mind that is very weak that's going to tell you to give up. The true challenge is getting passed the negative thoughts of weakness.  Why is it so easy to let the mind wander to such a dark place? I wish I knew the answer but I...
Open for suggestions
Every athlete needs a coach, even if the athlete is a coach themselves. As a coach I want to know what it takes to be a better coach for our members. We all have our own unique general coaching techniques. I want to get more personal with the members and cater to what works for them. Some people like positive encouragement, others like to get yelled at. Leave your comments, tell me what you want...
Left with a difficult decision to make...
I am Muslim and the holy month of Ramadan started a few days ago. The big decision at hand is whether or not to fast and sacrifice my training. I am not very religious and have gone with the choice to not fast so that I may continue to train.  For those who dont know, during the month of Ramadan, one abstains from eating from sunrise to sunset. During the summer months, thats about 14 hours of no...
Stop living up to other people's expectations
Most people are happiest when they live up to no one's expectations but their own. Only problem with that is that we very rarely live up to our own expectations. We are so caught up with getting other people's approval that we forget about the things that make us happy. I find myself in many situations where I'm worried about disappointing others that I unknowingly find myself...
A Burning Fire
There's a fire that burns within each and every single one of us and that fire burns for desire. It burns for our passion, it burns for what makes us happy, it burns for life. Are you pursuing what that fire is burning for? If you aren't you may need to rethink the choices you are making in your life. Make your choices for you, not what you think others want you to decide. Make...
Community
While on vacation in South Beach you know I had to hit up a crossfit box. Luckily for me when we were in South Beach last year we found Reebok Crossfit Miami Beach and it was about a mile away from where we were staying. Naturally, I had full intention of dropping in again while on vacation because I'm an adrenaline, workout junkie and I need my fix! I wanted to make sure I got there with...
What a day
When writing is your gateway to peace you're going to write, even when you're on vacation. This isn't a new realization but life is short. An old friend of mine passed away today. I haven't seen him in about 8 years but we go back another 12 years before that. It's never easy losing a friend, especially at such a young age. It really makes you cherish what you have in...
Every so often you need to stop and ask yourself if you love what you're doing. If you don't then you know things need to change.